Membership registration is required to purchase PPV (pay-per-view) videos.
If you are already a UNIVERSE member(including free tial member), please login before proceeding to purchase.
Click here to register as a new member.
▼How to subscribe as a UNIVERSE Member
https://support.wrestle-universe.com/hc/ja/articles/4405530399385
Only PC or Smartphone browsers can be used to make purchases.
Only UNIVERSE members (paid members) can purchase at the discounted price.
【Payment Methods】
・Credit card (*Debit cards and prepaid cards cannot be used.)
・Paypal
≪NOTES≫
・Please confirm that your device is PPV compatible before making a purchase.
・Click here to see PPV video compatible device list.
▼Devices on which PPV videos can be viewed
https://support.wrestle-universe.com/hc/ja/articles/13964469514009
・For the terms of use regarding PPV videos, please refer to the following URL for details.
▼WRESTLE UNIVERSE Pay-Per-View Guidelines
https://www.wrestle-universe.com/en/payperview_terms
【How to purchase PPV videos】
1.Access the web version of WRESTLE UNIVERSE (https://www.wrestle-universe.com/) from your PC or smartphone browser and login.
2. Open the viewing page of the PPV video you wish to purchase.
3. Tap the "Buy" button at the bottom of the screen.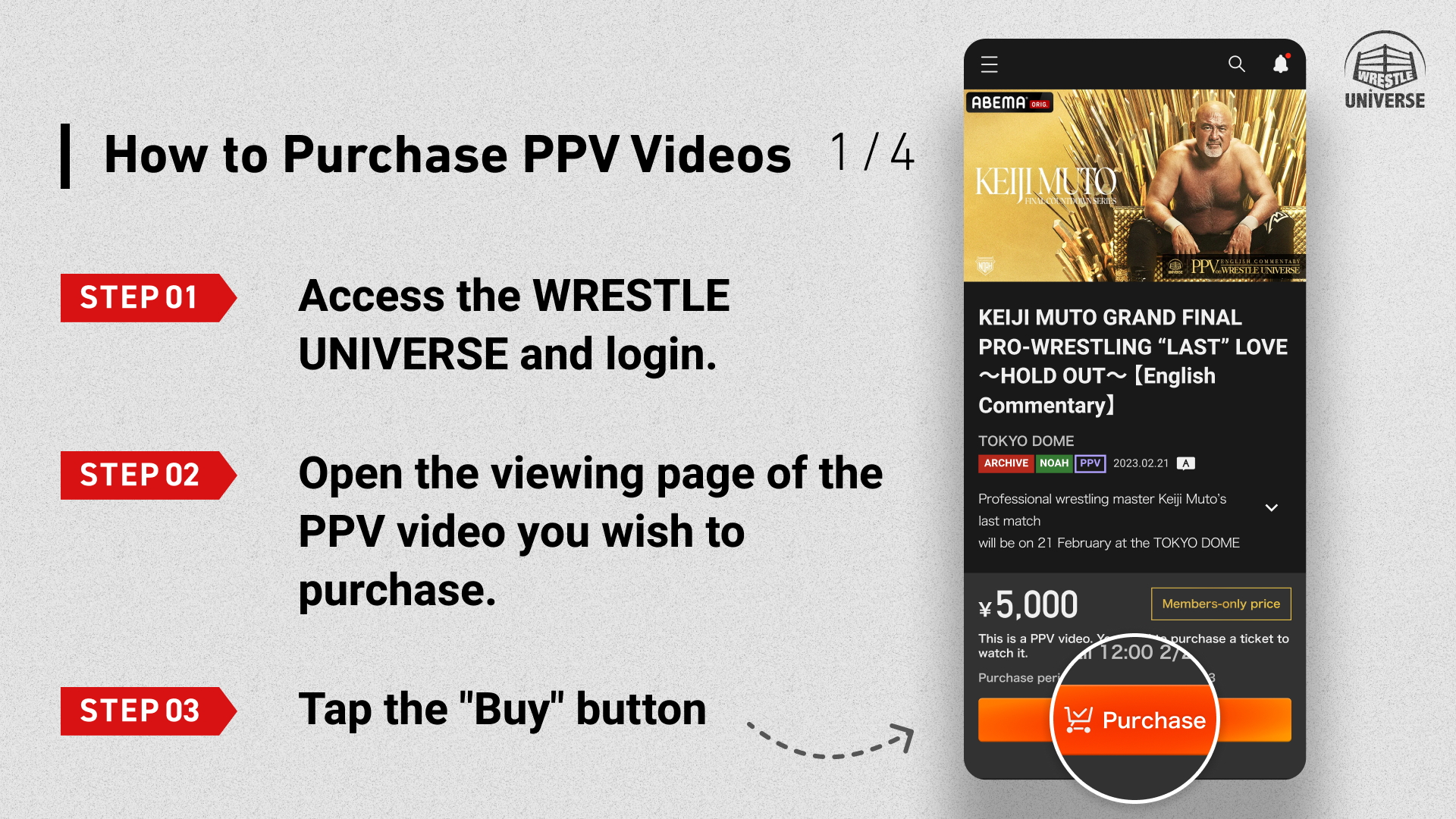 4. Confirm the PPV you wish to purchase and tap the "Proceed to Select Payment Method" button.
5. Confirm the viewing environment/guidelines and check the "I agree to the viewing environment guidelines and continue with the purchase" checkbox.
*Please note that you will not be able to select a payment method or enter information without checking the box.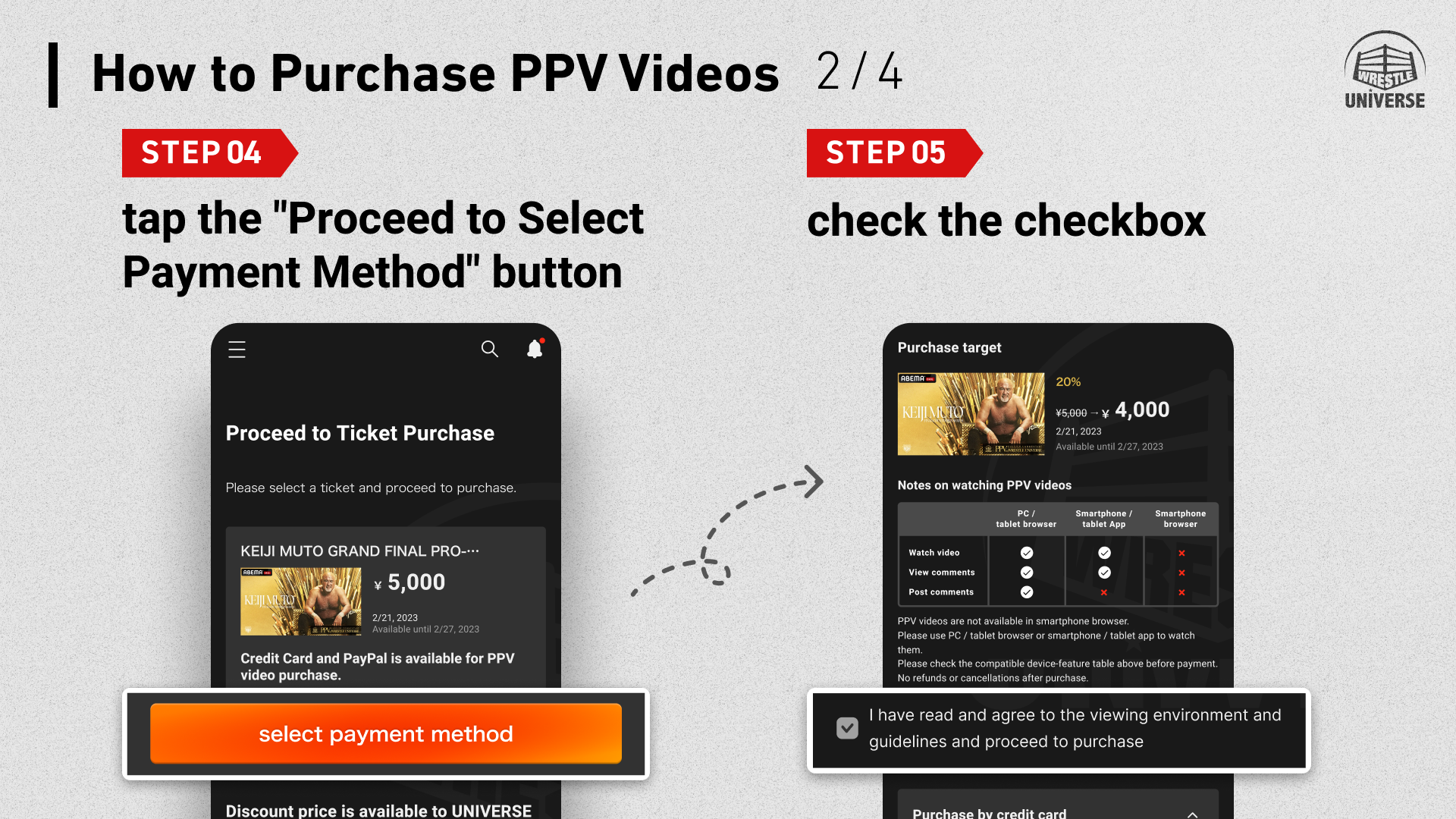 6. Enter information necessary for payment
・Credit Card Payment
【In case you have already registered your credit card information】
Select the credit card to use for payment from the list of registered credit cards, and tap "Purchase with this card".
【In case you have not registered your credit card information】
Fill in the credit card information to use for payment, and tap "Pay by Credit Card".
・PayPal
To pay by PayPal, select PayPal and follow the instructions displayed on the PayPal screen.
*Please do not close the screen or leave the page while the message "Payment is currently being processed" is displayed.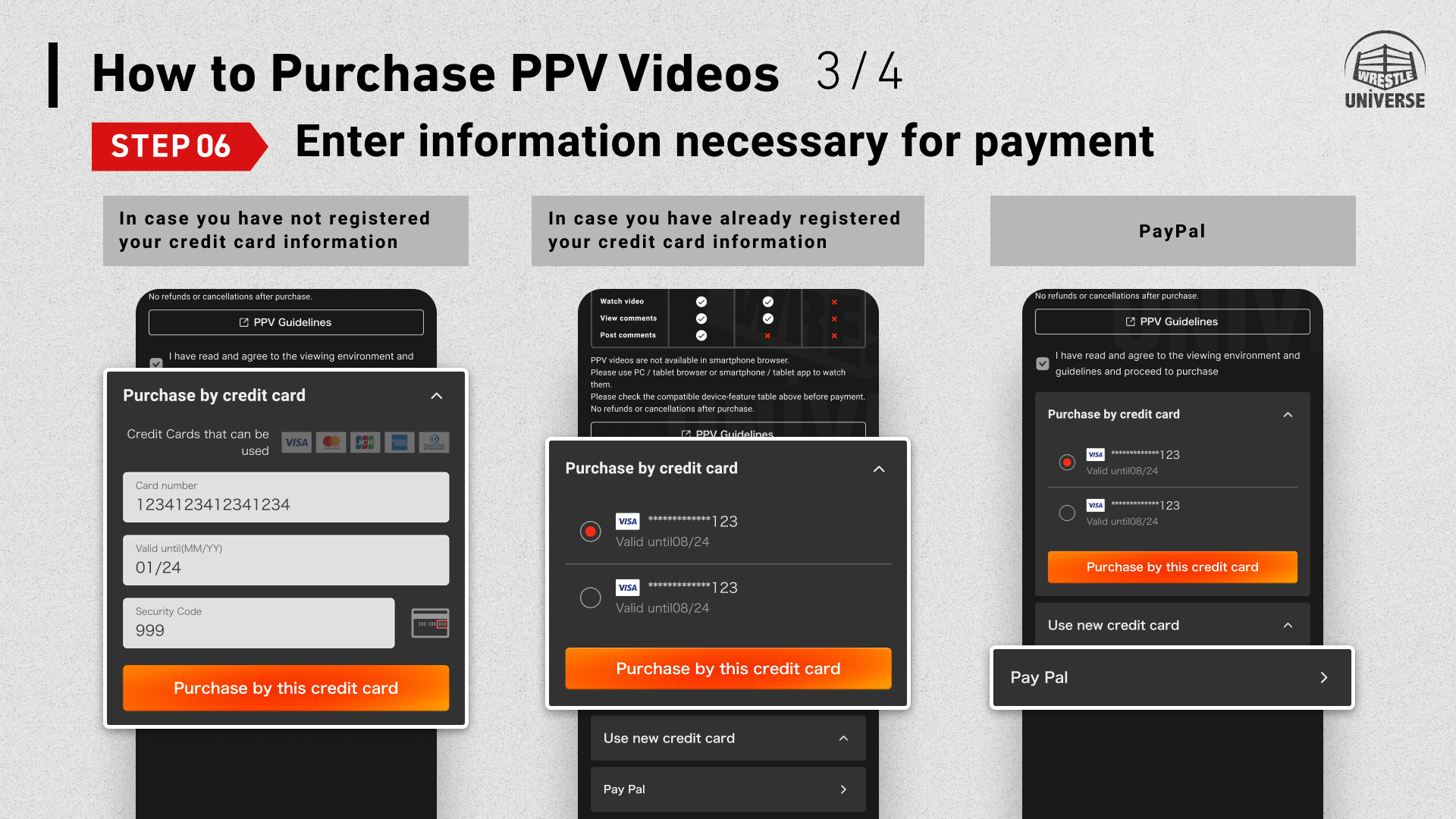 7.Purchase completed!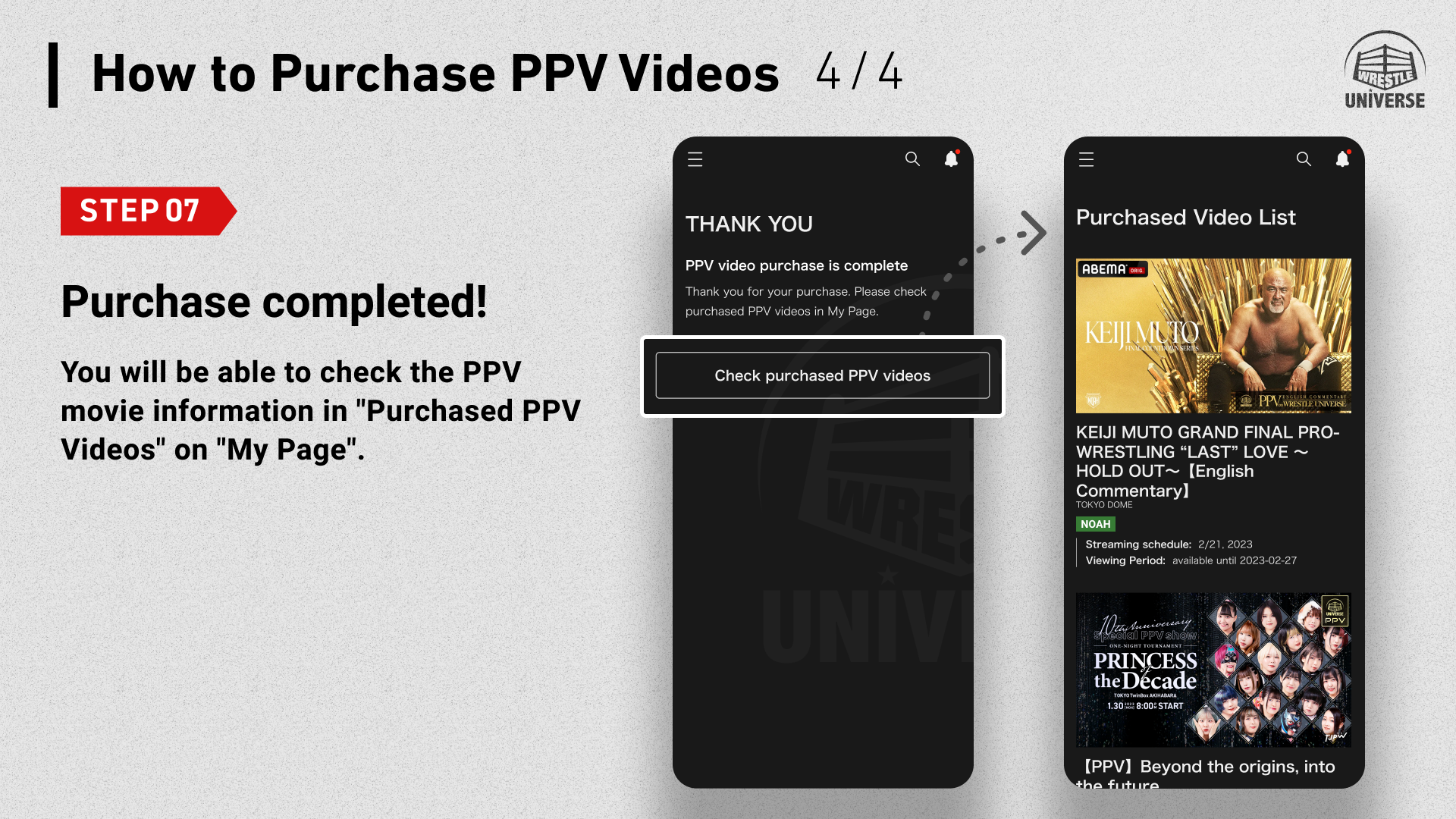 After the purchase is complete
・You will receive an email to your registered email address.
・You will be able to check the PPV movie information in "Purchased PPV Videos" on "My Page".
Refunds are generally not available after purchase. However, in case a refund should occur, the refund will be made at the exchange rate at the time of purchase settlement.