To watch WRESTLE UNIVERSE on Android TV, you need to install the WRESTLE UNIVERSE app on your Android TV.

【How to install the Android TV app】
1.Press the 'HOME' button on the Android TV remote control.
2.Select 'Apps' on the Android TV home screen.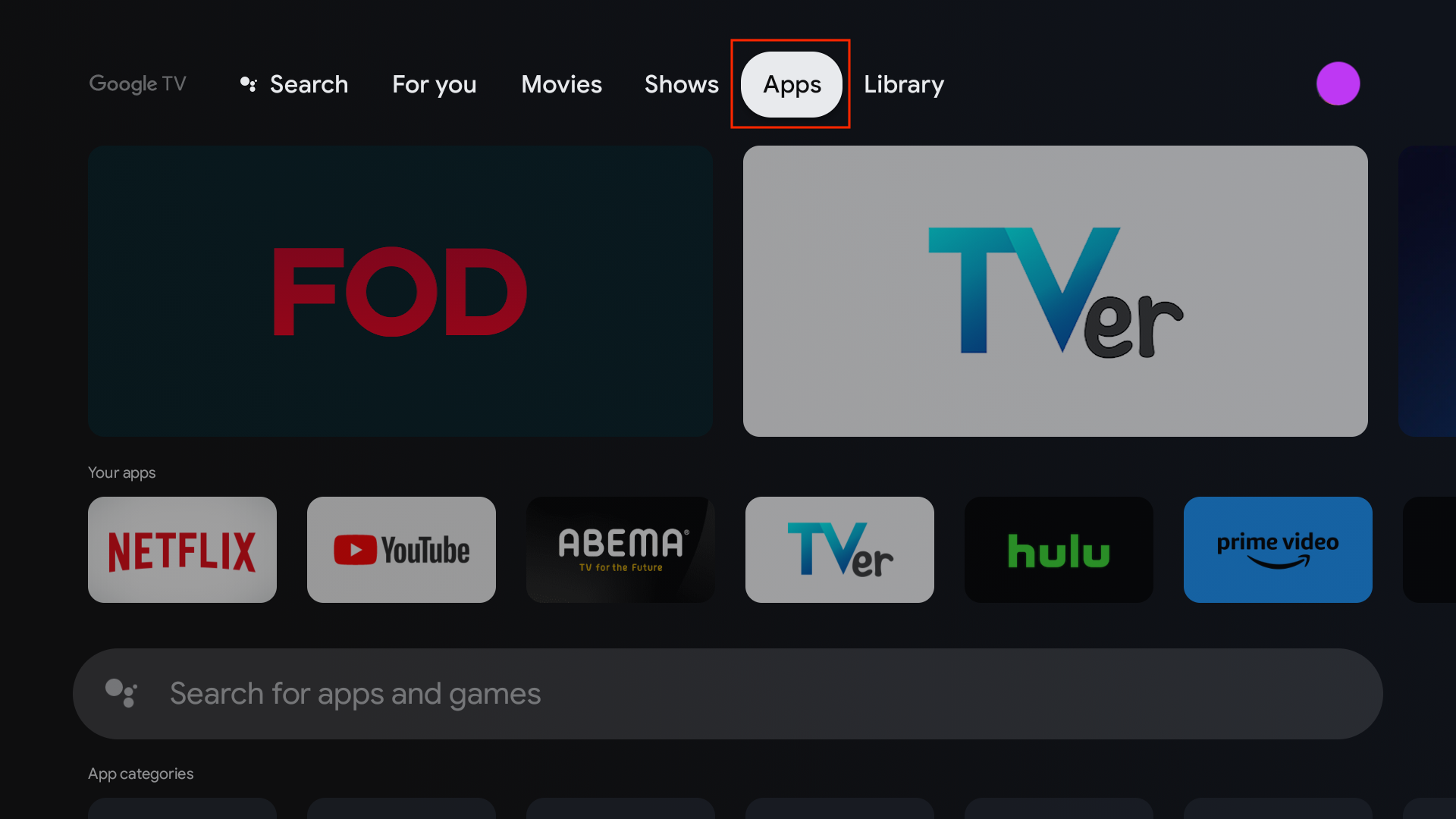 3.Search for 'WRESTLE UNIVERSE'.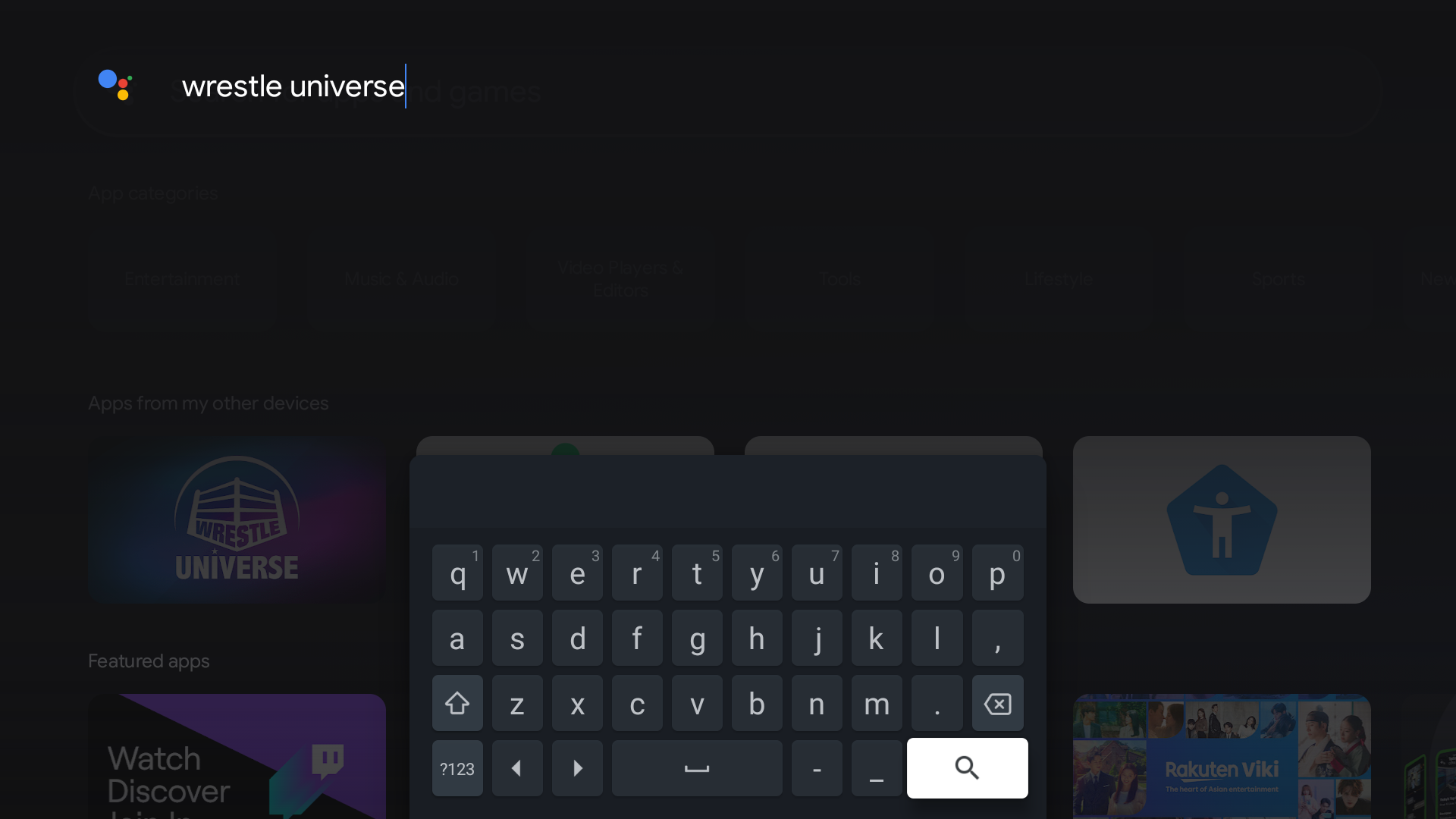 4.Select the 'WRESTLE UNIVERSE' app from the search results.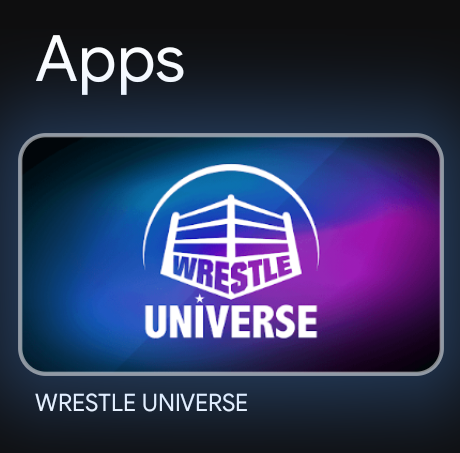 5.When the app details screen is displayed, press 'Install' to install the app.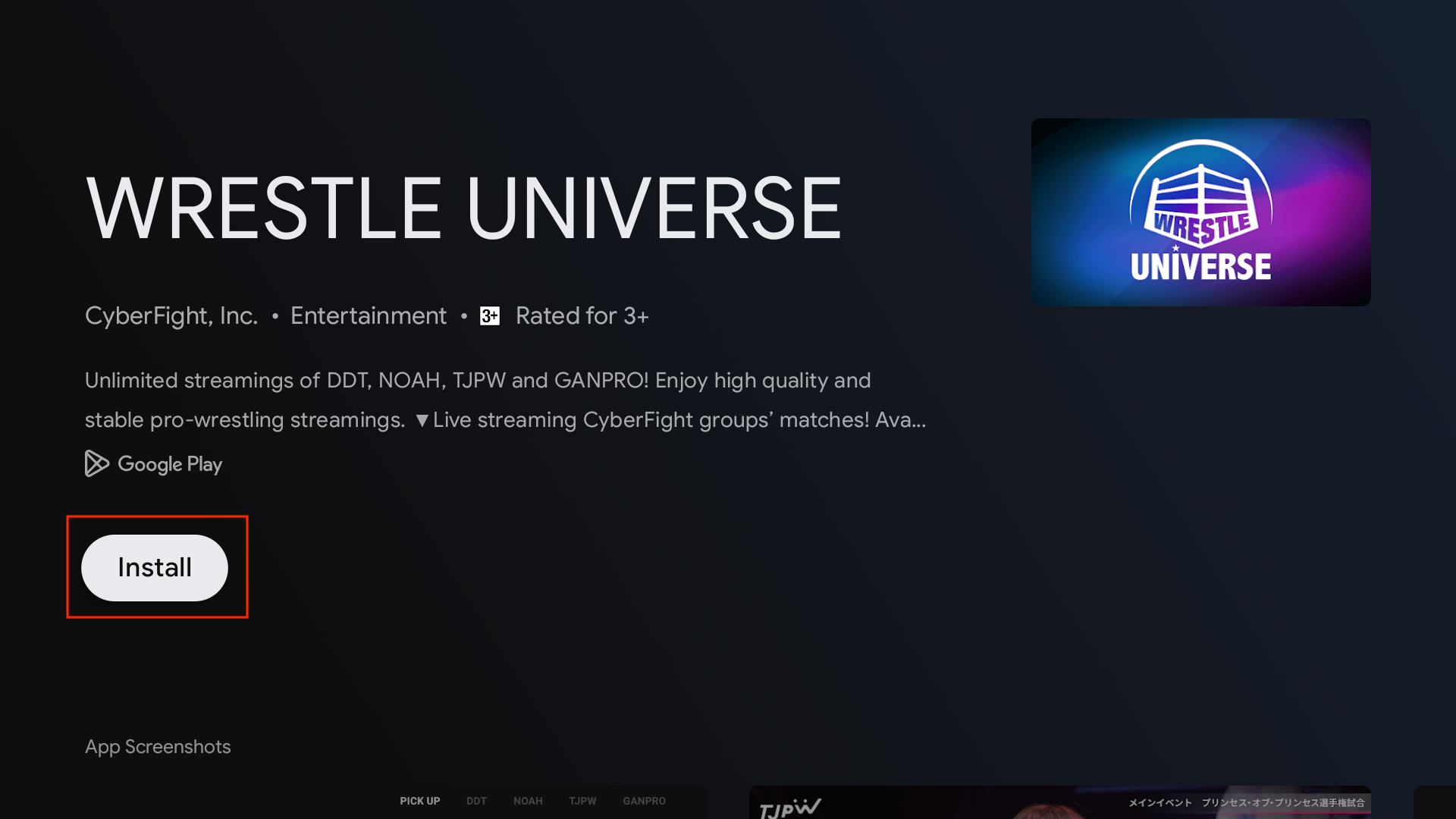 6.When the app download is complete, press the 'Open' button.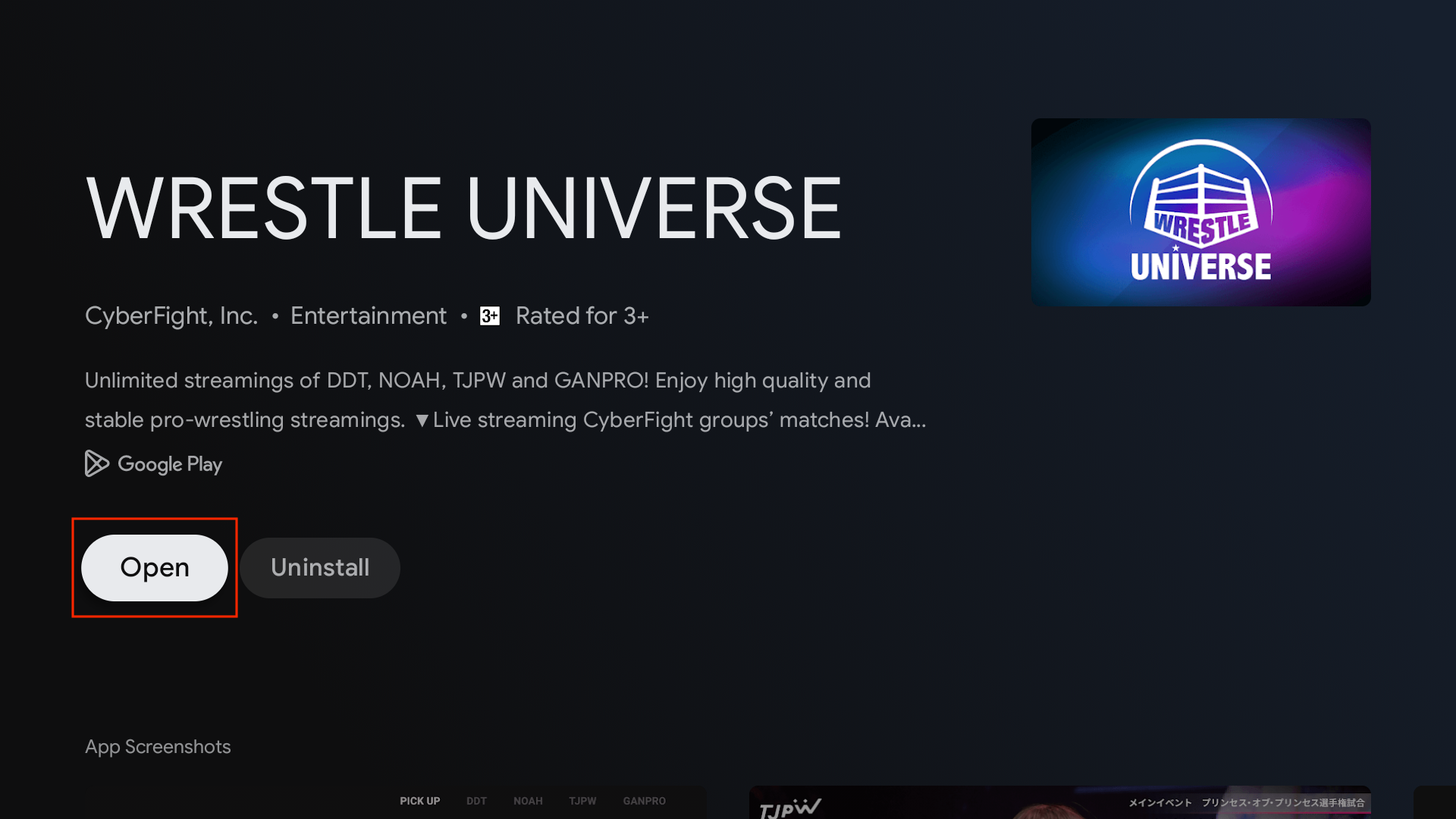 7.The WRESTLE UNIVERSE app starts up.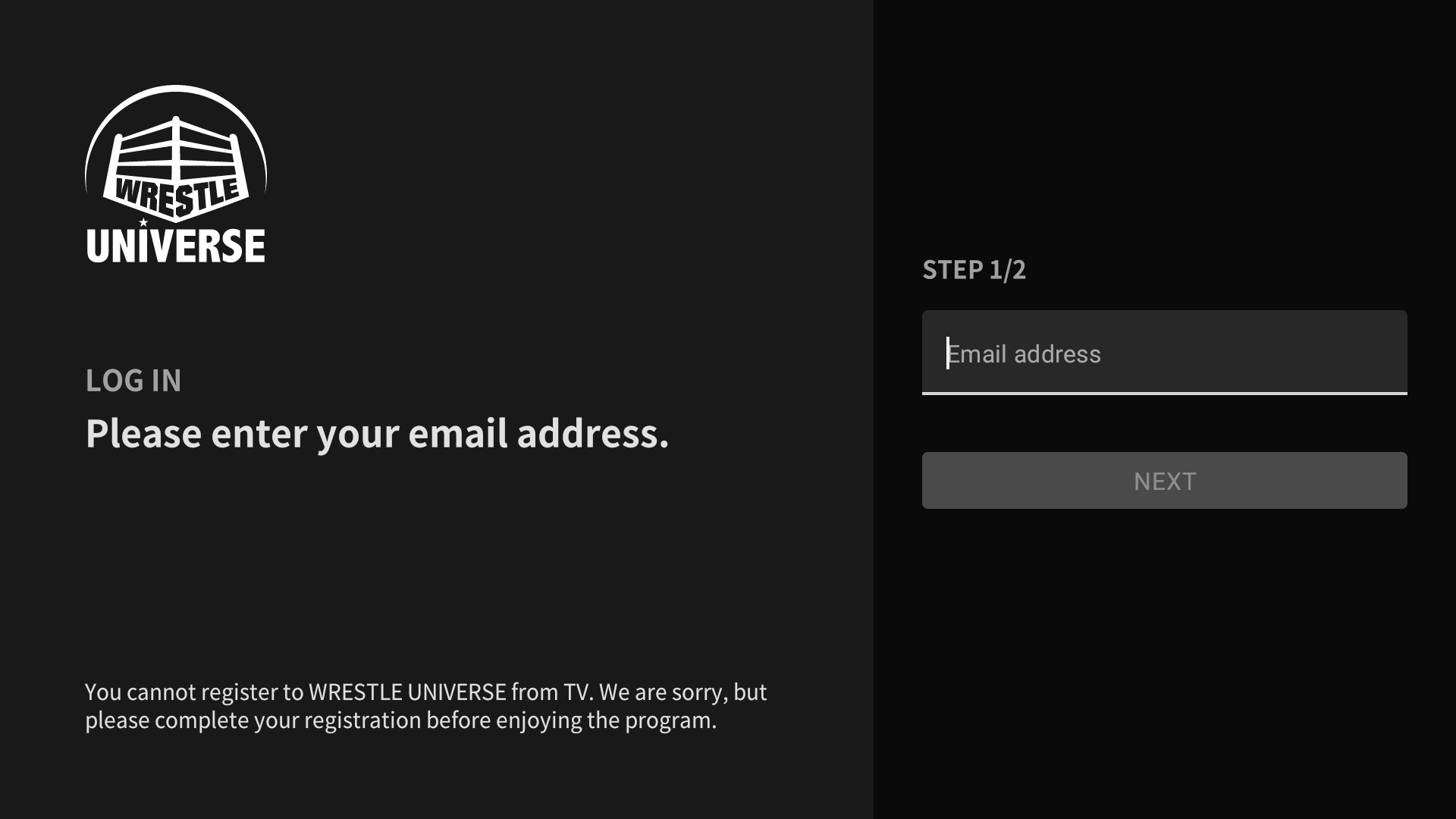 By logging in to your registered account, you will be able to view the content in WRESTLE UNIVERSE.
*WRESTLE UNIVERSE membership registration is required to watch on Android TV.