You can unsubscribe from your UNIVERSE Membership through the following steps:
When you unsubscribe, make sure to do so at least 24 hours before the next renewal date to avoid unintended renewals.


[How to Unsubscribe from a UNIVERSE Membership]

Log in to WRESTLE UNIVERSE from: https://wrestle-universe.com
Select [My Page] from the menu
Click [Service plan details] within My Page

Click [Manage renewals] that is displayed in red under Service plan details

Click [To procedures for termination of renewals] under Renewal management

Click [Terminate renewals] at the bottom of the page


After you unsubscribe through this process, you will be still able to enjoy your UNIVERSE Membership until the end of your service period.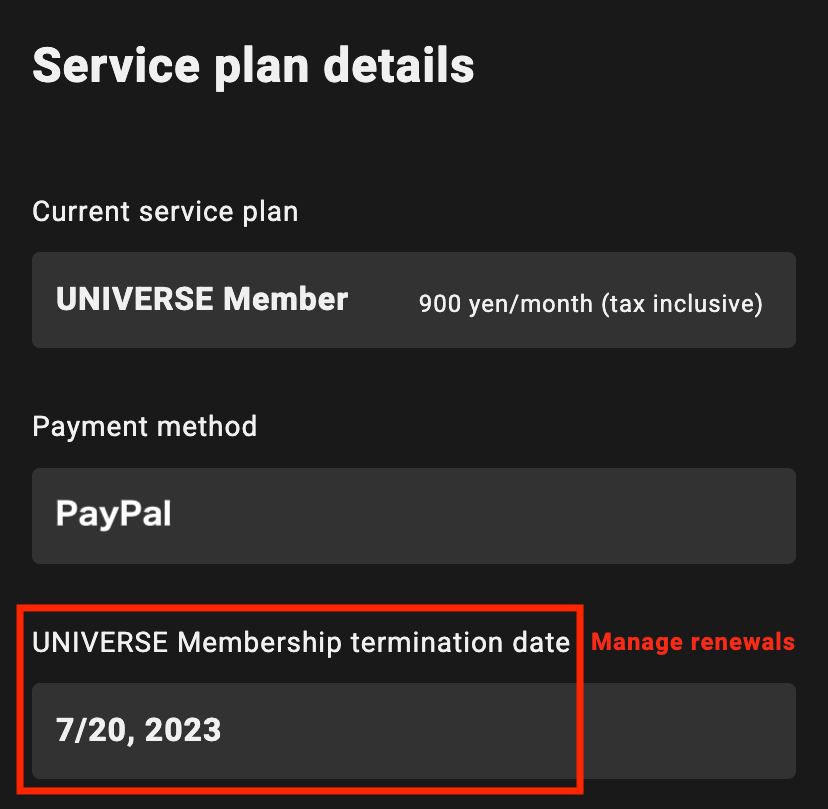 You will receive an email from noreply@wrestle-universe.com titled [ [WRESTLE UNIVERSE] UNIVERSE Membership cancellation is complete] after you complete your cancellation.